This is an
archive
site only. It is no longer maintained. You can not post comments. You can not make an account. Your email will not be read. Please read
this page
if you have questions.


Author: Topic: Posted:

Jul 20, 2002


Comments:
Our friend Linuz Zealot is once again on the path to love. Unlike the last
unsuccessful episode
, this time, he is successful. He meets the date of his dreams in the most unlikely place. Read on, and enjoy the comic!
We'd also like to remind our users that Linux Zealot is an 'open source' comic - it has been released under the Adequacy Public License (further known as APL) While this gives the user the right to draw their own episode of Linux Zealot, we would like to remind you that the license also demands that you only publish the said comic through Adequacy.org, by submitting a story to the Editors. Thank you.


More stories about Linux Zealot




More stories by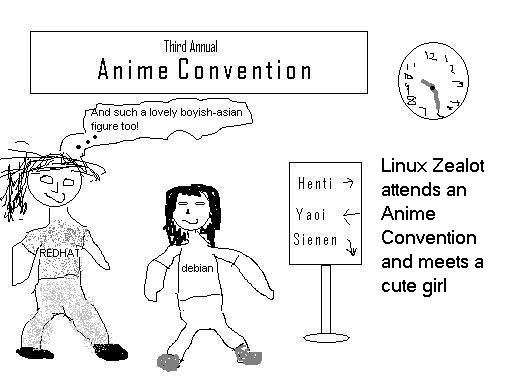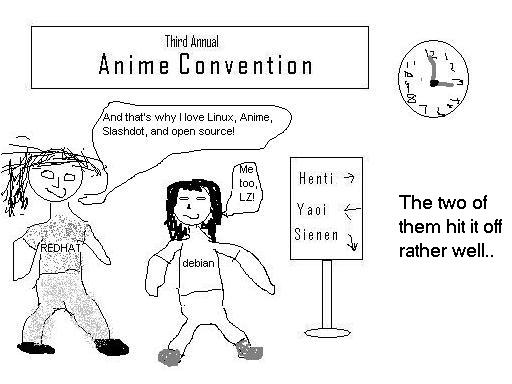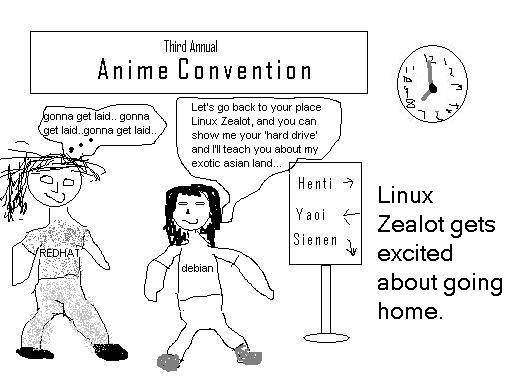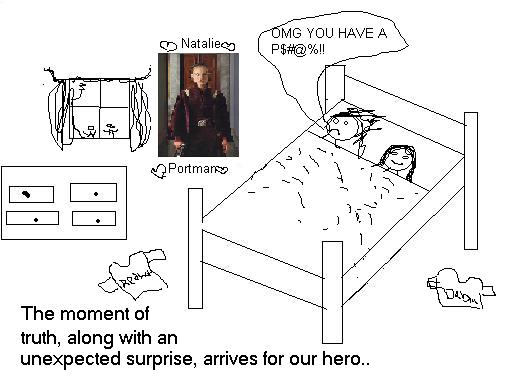 All trademarks and copyrights on this page are owned by their respective companies. Comments are owned by the Poster. The Rest ® 2001, 2002, 2003 Adequacy.org. The Adequacy.org name, logo, symbol, and taglines "News for Grown-Ups", "Most Controversial Site on the Internet", "Linux Zealot", and "He just loves Open Source Software", and the RGB color value: D7D7D7 are trademarks of Adequacy.org. No part of this site may be republished or reproduced in whatever form without prior written permission by Adequacy.org and, if and when applicable, prior written permission by the contributing author(s), artist(s), or user(s). Any inquiries are directed to
legal@adequacy.org
.