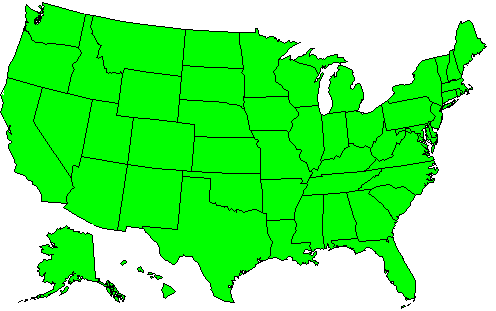 America is a nation that cannot find Osama bin Laden and Mullah Omar, and no matter how much Bush downplays this military failure, Americans themselves are beginning to doubt their collective virility.
When Ariel Sharon refuses to take Bush on his word and withdraw Israeli troops from deployments in the West Bank, we can hardly blame him. Not only has Bush utterly failed to offer any constructive engagement in the Mid-East peace process since he took office, but he utterly lacks all credibility in confronting terrorism both in the Middle East and abroad. America may have successfully penetrated and disrupted the Al Qaeda networks within Afghanistan, but Bush's unwillingness to encourage effective statebuilding amidst Afghanistan's rubble demonstrates he lacks staying power.
It's clear America needs a full-scale international image make-over.
When the Washington Monument was erected over the course of forty years during the nineteenth century, America made an important statement to the world at large and our enemies in particular: not only did we revere our first and perhaps best president, but we venerated him to the point of memorializing his manhood. The monument comprises five hundred and fifty five feet of stone-hard cock, turgid and unflinching, at perpetual attention and ready to skewer enemies with the full sexual energy of the entire nation channeled through Washington's posthumous penis.
But the World Trade Center attacks have proved that our nation's phallic monuments themselves are under attack. If both Wall Street's genitalia (World Trade Center buildings) and the Defense Department's scrotum (the Pentagon) can be bombed with impunity, than no monument, no matter how grand or imperial, can stand a chance.
That is, nearly no monument of cement and metal.
America's natural monuments have proven far more resilient. The White Sands National Park was repeatedly nuked over the course of the second half of the twentieth century, purposefully no less, and yet the park's resplendent beauty remains. The Hudson River has witnessed toxic spill after toxic spill and years of environmental custodial mismanagement and yet continues to pour fresh water into the Atlantic Ocean as it always has.
What I propose is nothing less than terraforming Florida from a flaccid penis into an erect and virile penis: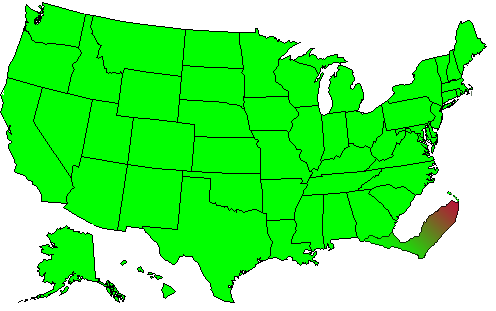 Some may question the wisdom of undertaking such a monumental undertaking to build such a monument. To these naysayers, I say that, in addition to sound politics, I have sound economics and environmental analysis on my side.
Global warming, another problem the Bush administration has utterly failed to address despite international solidarity behind the Kyoto protocols, has ensured that if we do not act soon, all of Florida will be submerged under the rising tides. Since Florida will already require substantial renovation, it might as well be renovated in such a fashion as to proclaim America's masculinity in the loudest terms.
And as the Walt Disney Corporation has demonstrated, there are vast fortunes to be made in transforming the Floridian landscape in unnatural but superior manners. What's more, by relocating Florida's tourist traps hundreds of miles northward and closer to the metropolitan centers of the civilized world, the opportunities for a grand economic renaissance are immeasurable, not to mention the residual benefits of widening the ocean divides between the shores of America and the festering pit of tobacco and loose women to the south.
Understandably, some might be reluctant to pursue a project as grand as this, unprecedented in scale as it is. To be true, Russia tried but failed to reverse the flow of its major rivers, but America is no failed totalitarian state weighed down with the political and cultural baggage of communism. If America is ever to be recognized as the sole remaining superpower, then she must prevail where the Evil Empire could not.
Write your Congressman today and send a clear message that a limp Florida can no longer be tolerated. It's time for America to reassert her manhood.